Penda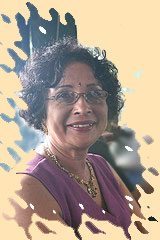 Maya Singh
Penda is a mixture of butter, milk powder, cream, sugar & spices. It is very rich and should be consumed in small amounts. It is very tasty and very easy to make.
There is no cooking required at all. When rolling the shapes take care not to over mix the dough as you will get oily Penda. Once you have created the ball, just shape it conically & decorate with colored almonds. My sister Maya makes these beautifully. She kindly shared her recipe with me.
However, as with all the sweet desserts on this website, I recommend using substitute ingredients for butter, sugar & milk & cream that may be more suitable for certain health conditions.
Conclusion
I hope you enjoy using this recipe. I have always had success with it.
There must be many of you who have dishes that you are experts at. If you would like to share your recipe and have it up on the internet, please send me an email at



or reach me via the Contact link.
The recipes should be whatever you enjoy making. Remember to send pictures of the dish as well as one of yourself. Happy cooking