Sunita's Burfi Swiss Roll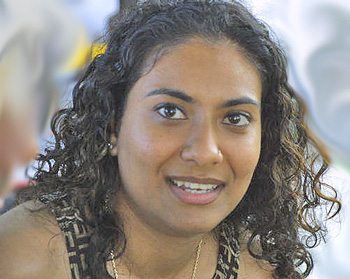 Sunita Sewpal
[Photographer: Shyam Pather]
This recipe has bee contributed by lovely Sunita Sewpal, a caring mum of 2 gorgeous children. Having never heard of Burfi Swiss Roll, I was very curious about this new dish. Sunita kindly forwarded her the recipe. Do try it.
Please note that if you do not have the brand of milk powder used by Sunita, use any brand of full cream milk powder that is available where you live. Sunita has used vanilla flavor, but you may use other flavors if you prefer
If you have any questions or would like to add a recipe of your own, email me, Nirmala, at
pather@qualitylivingstyles.com
You may also reach me via the: Contact Form
Do remember to use your email address when using the form. The only way I can respond to you is if you share your email address. Thank you.